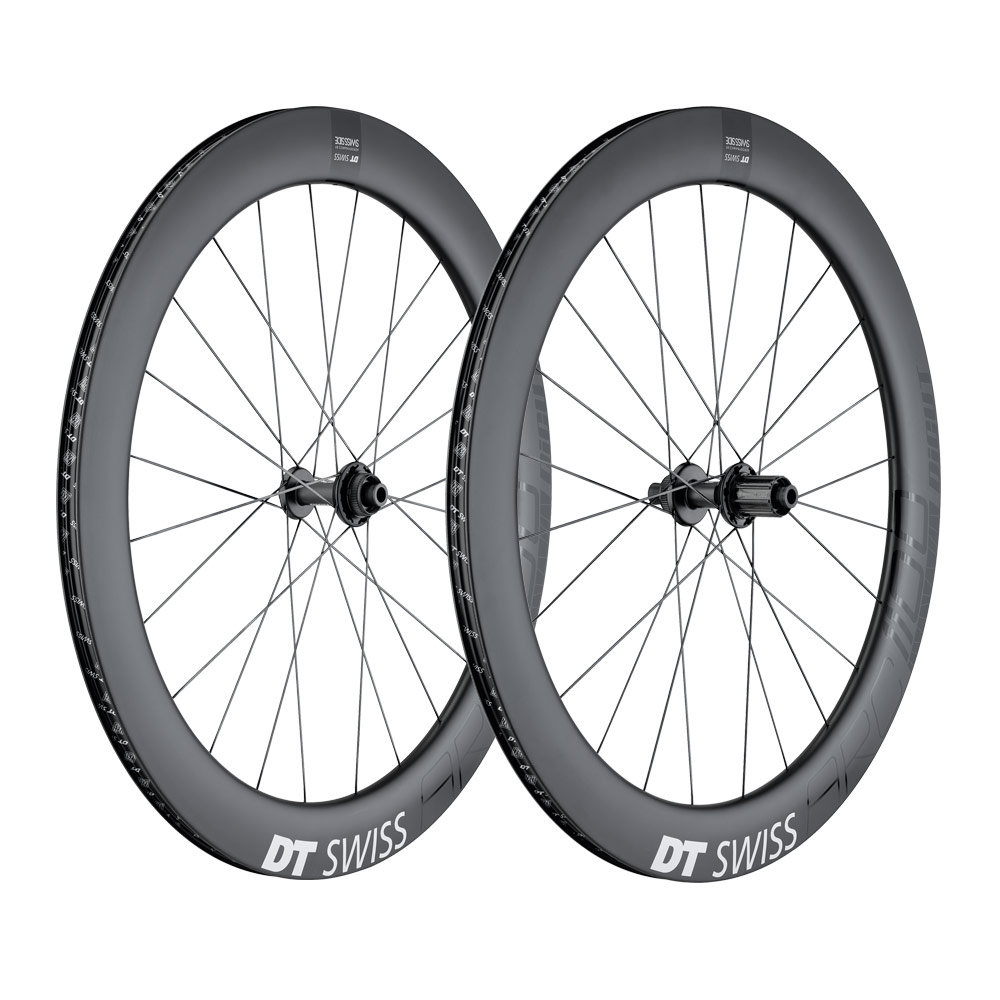 Aero meets All-around: The ARC 1100 DICUT 62 is ridden by our athletes in long distance triathlons, as well as in flat stages of the Tour de France. Adding to its versatility is the Aero+ concept: it is the category leader when it comes to low drag numbers but at the same time it is easy to handle in every wind situation. Hubs equipped with SINC ceramic bearings and ultra-lightweight components throughout are there to make you roll smooth and fast, no matter if you're fighting against the wind on your time trial bike or trying to escape the bunch on the final meters to the line.
Weight Front : 742g
Weight Rear : 867g
Front Axle Configuration : 12/100mm thru fitted,QR supplied. Not compatible with 15mm thru
Rear Axle Configuration : 12x142mm fitted, QR supplied
Freehub Standard : Shimano Road SL Ceramic 11 speed
Included : Centrelock – 6Bolt adaptor, Tubeless tape and valves, tubeless refill kit, wheel bags
Freehub System : Ratchet System 36 SL
Rim Material : Carbon
Rim width Inner : 17
Rim Depth : 62
Hub Type : 240s
Bearings : SINC Ceramic
Recommended System max weight : 110
ASTM Classification (intended use) : 1-Road
Spokes : DT aerolite® / aero comp® straightpull
Codes : DTW004F DTW004R
RRP : $3199
This RRP is a recommended price only and actual pricing varies by retailer and location. Contact your local Australian DT Swiss dealer for retail pricing.