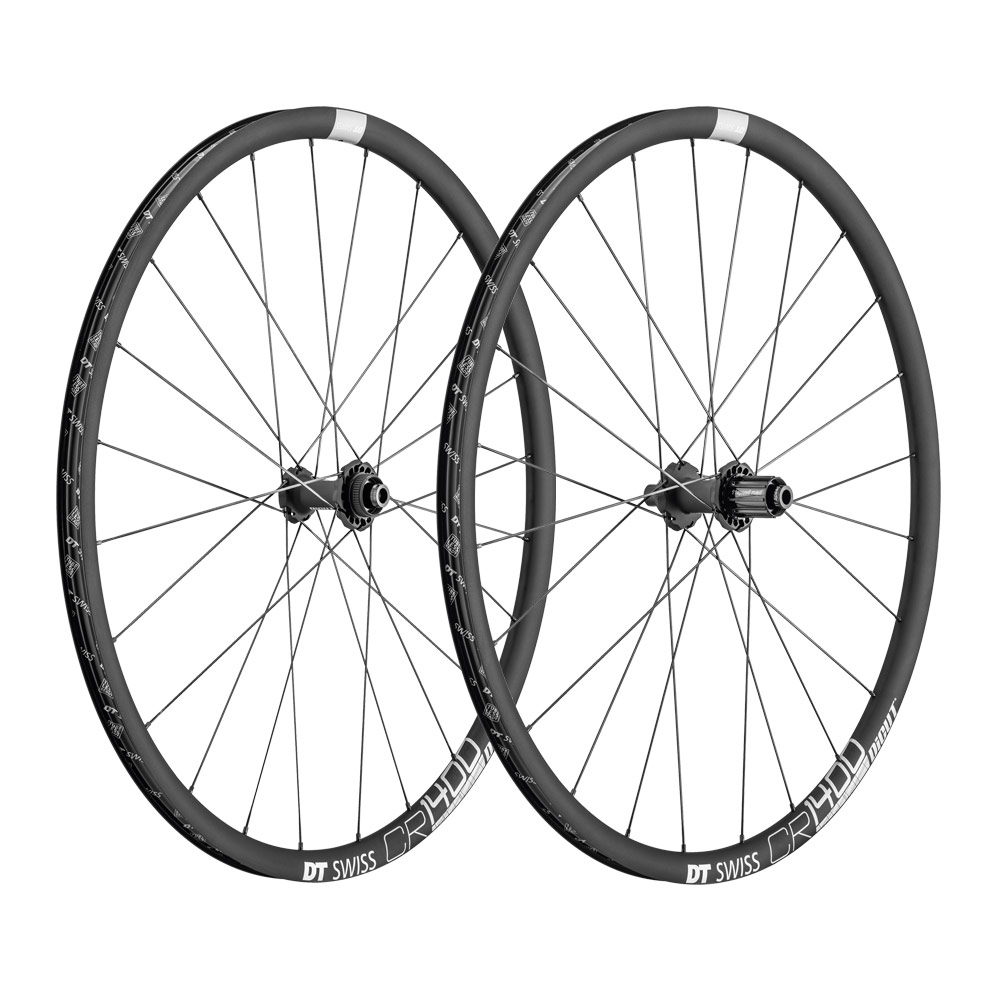 The CR 1400 DICUT® db 25 offers maximum performance off-road at an attractive price point. The high-end model in our cross road alloy wheel collection features the reliable Ratchet System technology inside of a 240s based hub for great efficiency. Combined with a strong and wide rim, these wheels offer the perfect blend of traction, comfort and efficiency with tubeless cyclocross tyres mounted. Off the beaten roads the CR 1400 DICUT® db 25 delivers its full potential and will bring a big grin onto your face.
Weight Front : 732g
Weight Rear : 872g
Front Axle Configuration : 12/100mm thru fitted,15mm and QR supplied
Rear Axle Configuration : 12x142mm fitted, QR supplied
Freehub Standard : Shimano Road 11 speed
Included : Centrelock – 6Bolt adaptor, Tubeless tape and valves
Freehub System : Ratchet System 36
Rim Material : Alloy
Rim width Inner : 22
Rim Depth : 25
Hub Type : 240
Recommended System max weight : 130
ASTM Classification (intended use) : 2-Road + Gravel
Spokes : DT aero comp® straightpull
Code : DTW034
RRP : $1249
This RRP is a recommended price only and actual pricing varies by retailer and location. Contact your local Australian DT Swiss dealer for retail pricing.