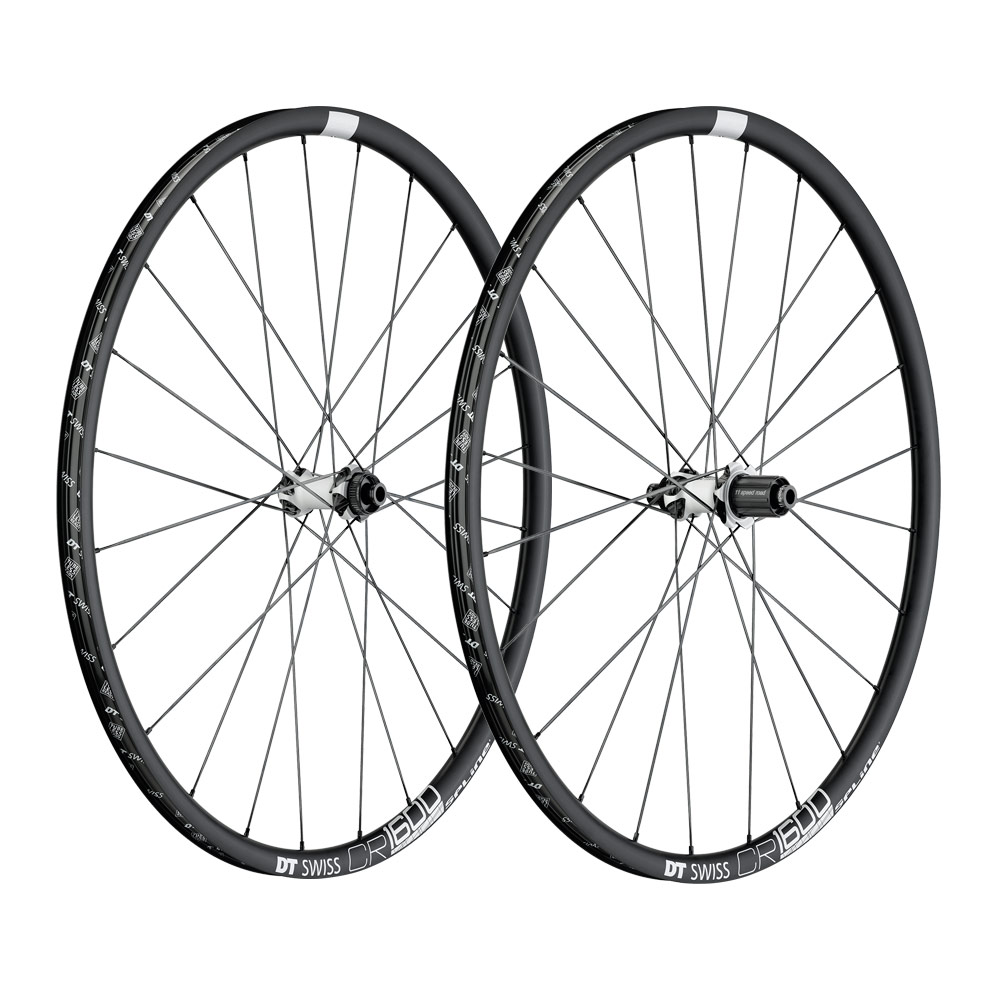 What feels better than passing a mountain biker on his trail while you're gripping the hoods of your cross bike? Not much, but the CR 1600 SPLINE offers more than that. Whether you are cutting through mud, dancing on icy, frozen trails or exploring dusty desert roads, you will feel the great efficiency of these wheels. Wide straight pull spokes attached to a beautifully machined, high end Ratchet System hub will keep encouraging you to attack new challenges as soon as the last one is over, and the CR 1600 SPLINE is totally up to it.
Weight Front : 791g
Weight Rear : 937g
Front Axle Configuration : 12/100mm thru fitted,15mm and QR supplied
Rear Axle Configuration : 12x142mm fitted, QR supplied
Freehub Standard : Shimano Road 11 speed
Included : Centrelock – 6Bolt adaptor, Tubeless tape and valves
Freehub System : Ratchet System 18
Rim Material : Alloy
Rim width Inner : 22
Rim Depth : 23
Hub Type : 350
Recommended System max weight : 130
ASTM Classification (intended use) : 2-Road + Gravel
Spokes : DT aero comp® straightpull
Code : DTW029
RRP : $899
This RRP is a recommended price only and actual pricing varies by retailer and location. Contact your local Australian DT Swiss dealer for retail pricing.