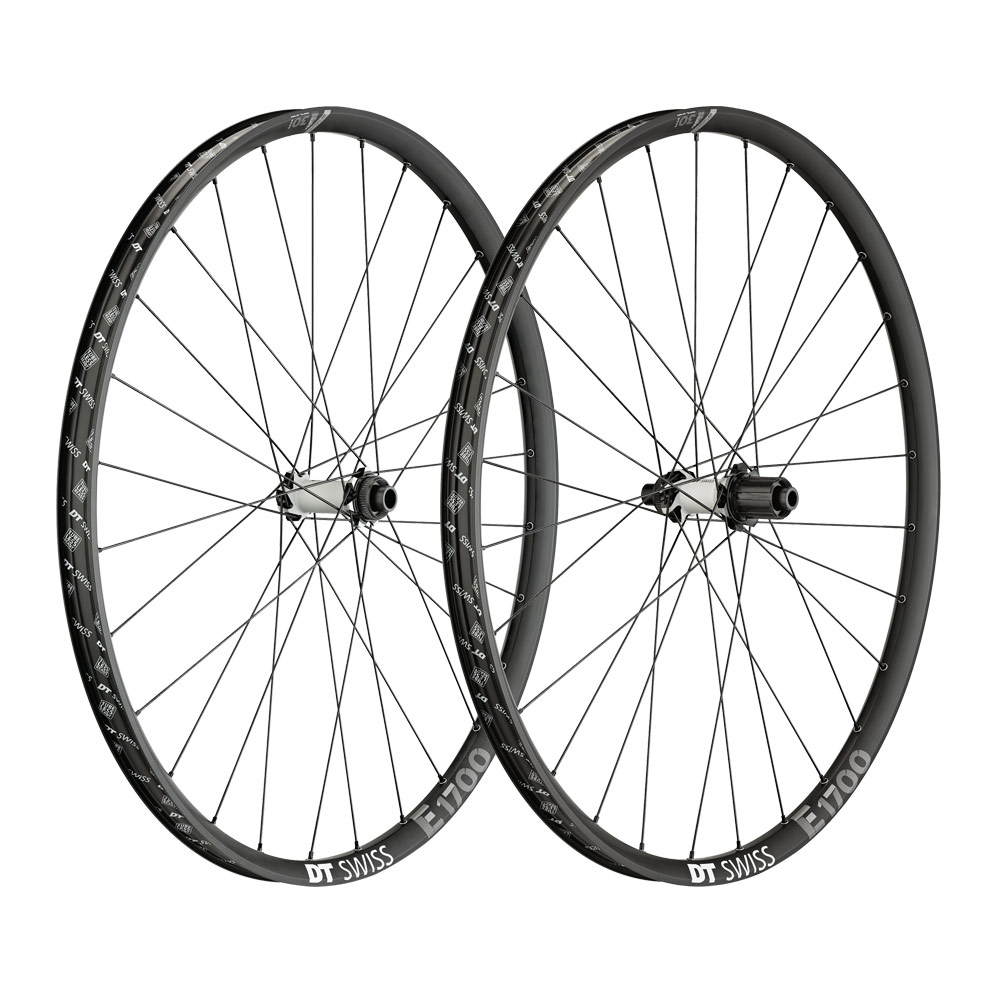 When tracks get really, really rocky and the roots are thicker than your legs, it is time to choose a wheel like the E 1700 SPLINE 30. Paired to a 2.5″ tyre you end up with an enormous amount of grip, allowing you to attack even the nastiest sections quite relaxed. The wheel build with double butted Competition spokes in their strongest straight pull edition is based on our reliable and lightweight Ratchet System hubs. A combination just right for Enduro use: strong enough to go through anything, light enough to get there.
Weight Front: : 27.5 Non Boost :900g, 27.5 Boost: 911g, 29 Non Boost: 947g, 29 Boost: 953g.
Weight Rear: : 27.5 Non Boost :1035g, 27.5 Boost: 1039g, 29 Non Boost: 1082g, 29 Boost: 1086g.
Freehub Standard : Shimano, swap to XD free of charge if requested
Included : Centrelock – 6Bolt adaptor, Tubeless tape and valves
Freehub System : Ratchet System 18
Rim Material : Alloy
Rim width Inner : 30
Rim Width Outer : 35
Hub Type : 350
Recommended System max weight : 130kg
ASTM Classification (intended use) : 4. Enduro, Also E-bike approved
Spokes : DT competition® straightpull
Order Codes: 27.5 Non Boost :DTW161, 27.5 Boost: DTW161B, 29 Non Boost: DTW162 , 29 Boost: DTW162B
RRP : $1049
This RRP is a recommended price only and actual pricing varies by retailer and location. Contact your local Australian DT Swiss dealer for retail pricing.