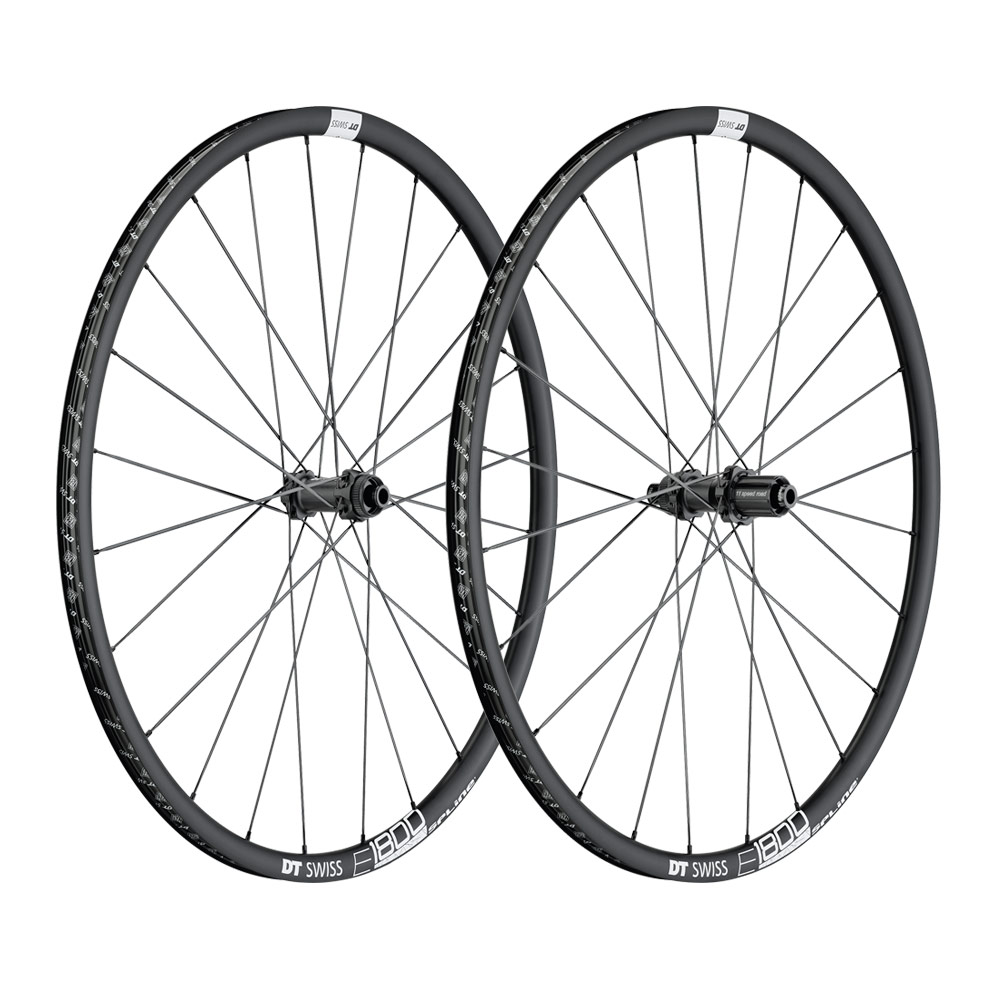 Ever fancied riding your road bike to its full potential? All you need to do is slot a pair of 1800 SPLINE in its dropouts. Whether you want to cap some minutes off your commute by taking new shortcuts, cornering harder and hitting apexes more precisely, or undertake some epic rides into unknown terrain, it will allow all of that. With a precision build and high end components throughout it's the right wheel to find new roads and ride old ones like never before.
Weight Front : 759g
Weight Rear : 896g
Front Axle Configuration : 12/100mm thru fitted,15mm and QR supplied
Rear Axle Configuration : 12x142mm fitted, QR supplied
Freehub Standard : Shimano Road 11 speed
Included : Centrelock – 6Bolt adaptor, Tubeless tape and valves
Freehub System : 3 Pawl
Rim Material : Alloy
Rim width Inner : 20
Rim Depth : 23
Hub Type : 370
Recommended System max weight : 120
ASTM Classification (intended use) : 2-Road + Gravel
Spokes : DT aero comp® straightpull
Code : DTW028
RRP : $649
This RRP is a recommended price only and actual pricing varies by retailer and location. Contact your local Australian DT Swiss dealer for retail pricing.