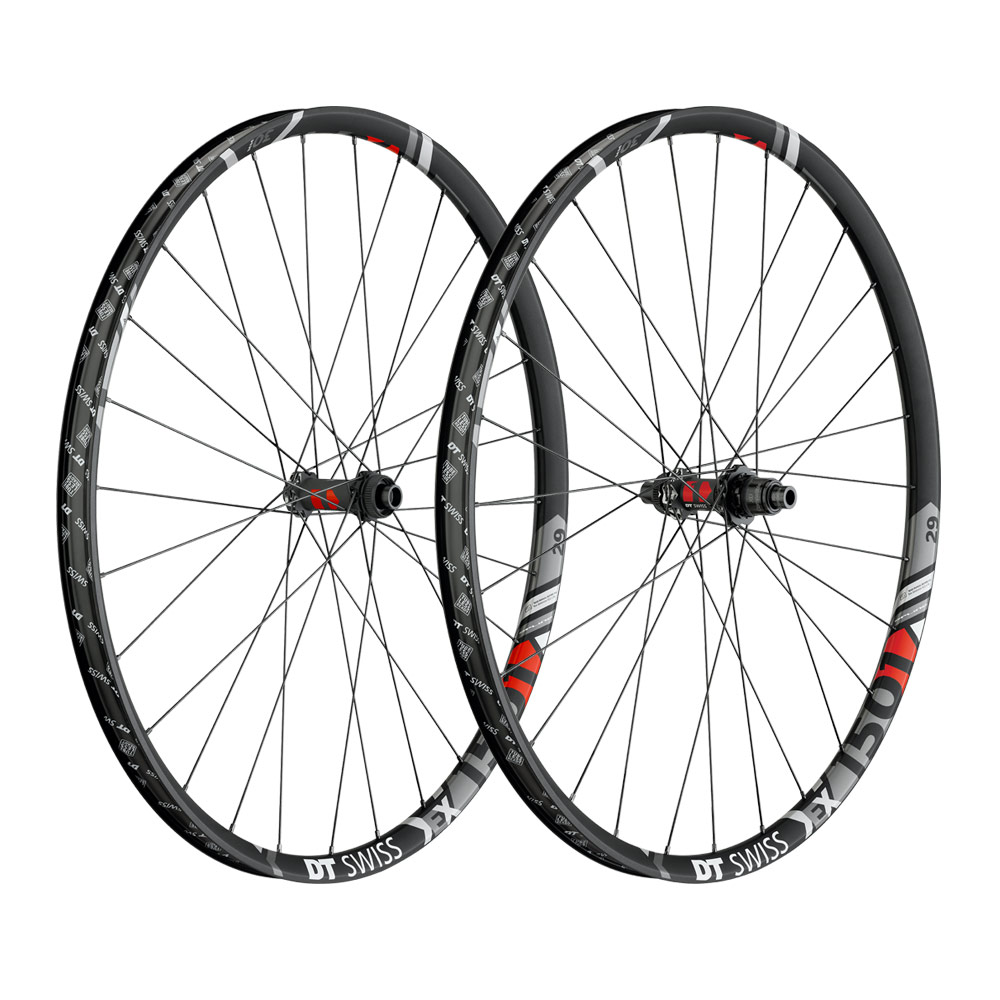 With even the EWS race courses getting tougher and tougher and tyre manufacturers offering Enduro-strong tyres in 2.5″ sizes, the demand from our pros for a wide, Enduro-tough wheel set came up and we responded by developing the EX 1501 SPLINE ONE 30. Often used as a front wheel to generate as much grip where you need it most, it is the wheel for those hunting after the toughest of tracks, or those living right in the Alps. Strong, lightweight, and tough as nails, the EX 1501 30 is ready for just about anything.
Weight Front: : 27.5 Non Boost :826g, 27.5 Boost: 831g, 29 Non Boost: 838g , 29 Boost: 842g.
Weight Rear: : 27.5 Non Boost :941g, 27.5 Boost: 944g, 29 Non Boost: 943g , 29 Boost: 946g.
Freehub Standard : Shimano SL (fitted), XD Supplied
Included : Centrelock – 6Bolt adaptor, Tools, Tubeless tape and valves, wheel bag
Freehub System : Ratchet System 36 SL
Rim Material : Alloy
Rim width Inner : 30
Rim Width Outer : 35
Hub Type : 240s
Recommended System max weight : 130kg
ASTM Classification (intended use) : 4. Enduro, Also E-bike approved
Spokes : DT competition® straightpull
Codes: 27.5 Non Boost :DTW157, 27.5 Boost: DTW157B, 29 Non Boost: DTW158 , 29 Boost: DTW158B
RRP : $1499
This RRP is a recommended price only and actual pricing varies by retailer and location. Contact your local Australian DT Swiss dealer for retail pricing.