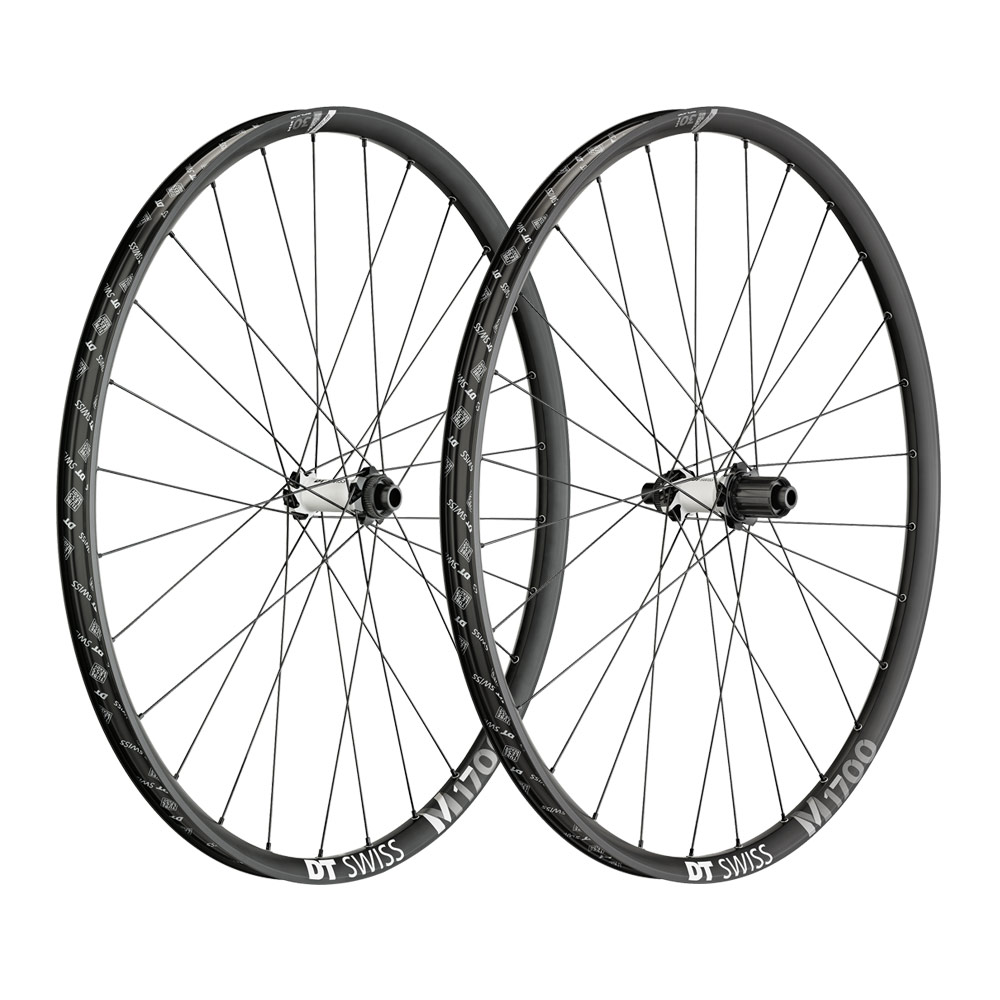 Just wide enough, just light enough. At 30 mm internal rim width, the M 1700 SPLINE 30 works for tyres ranging from slightly wide to quite wide, allowing it to attack the hardest of terrains. But with a high-end build, butted spokes, patented alloy Pro Lock nipples and the benchmark Ratchet System hubs, it still comes in at a low weight. Low weight means itís very reactive to rider input. Reactive means fun, and fun is why we are all doing this, right?
Weight Front: : 27.5 Non Boost :855g, 27.5 Boost: 866g, 29 Non Boost: 902g, 29 Boost: 908g.
Weight Rear: : 27.5 Non Boost :991g, 27.5 Boost: 995g, 29 Non Boost: 1037g, 29 Boost: 1041g.
Freehub Standard : Shimano, swap to XD free of charge if requested
Included : Centrelock – 6Bolt adaptor, Tubeless tape and valves
Freehub System : Ratchet System 18
Rim Material : Alloy
Rim width Inner : 30
Rim Width Outer : 35
Hub Type : 350
Recommended System max weight : 120kg
ASTM Classification (intended use) : 3-Trail
Spokes : DT competition® straightpull
Codes: 27.5 Non Boost :DTW159, 27.5 Boost: DTW159B, 29 Non Boost: DTW160 , 29 Boost: DTW160B
RRP : $1049
This RRP is a recommended price only and actual pricing varies by retailer and location. Contact your local Australian DT Swiss dealer for retail pricing.