PRC 1100 DICUT® 35 MON CHASSERAL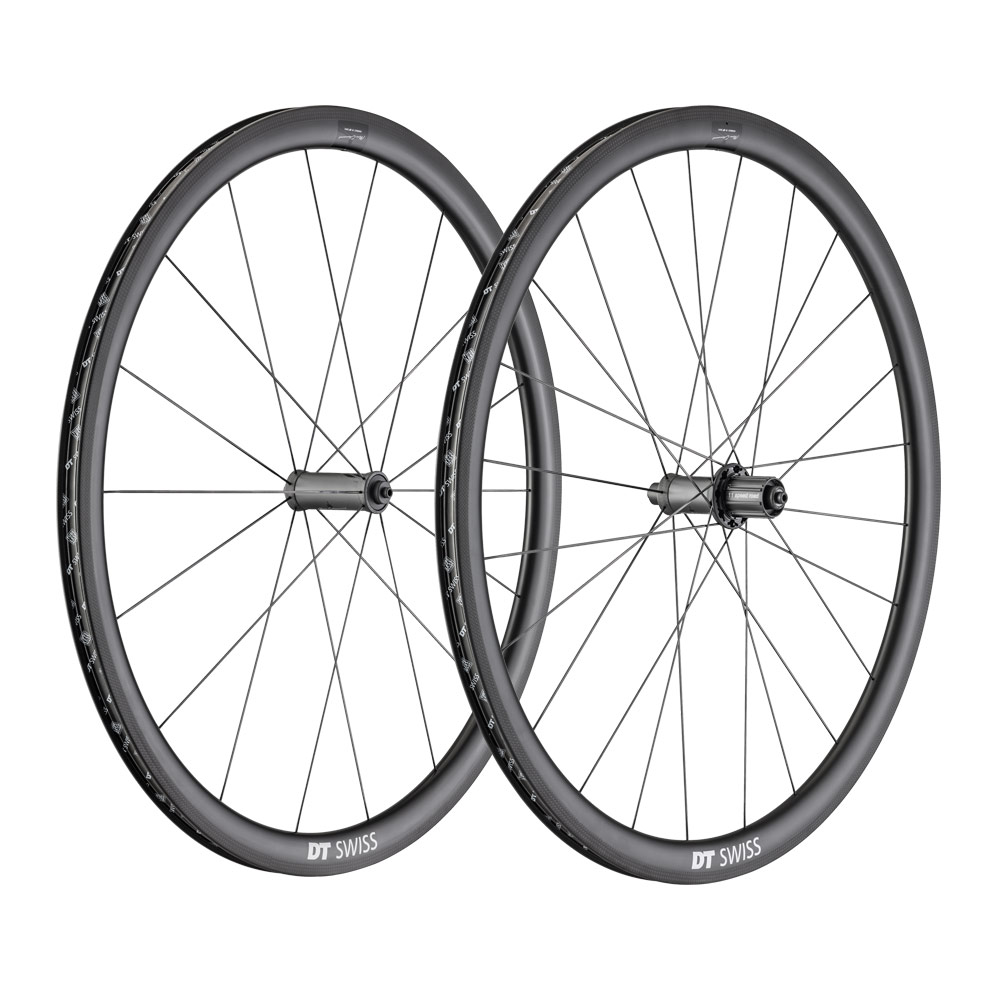 MON CHASSERAL. Much more than just the name of the highest peak in the Swiss Jura. As the namesake of our super-lightweight climbing wheel set PRC 1100 DICUT MON CHASSERAL 35 and field testing ground of all our wheels, the Chasseral is inseparably linked to our brand. The unique carbon hub shell, super-lightweight DT aerolite spokes and a 35 mm deep carbon rim make the MON CHASSERAL the pinnacle of the Performance category, composed exclusively of our most sophisticated components. For all those who aim high and like to stay exclusive.
Weight Front : 617g
Weight Rear : 787g
Front Axle Configuration : QR 100
Rear Axle Configuration : QR 130
Freehub Standard : Shimano Road SL Ceramic 11 speed
Included : RWS Titanium, Tubeless tape and valve, tubeless refill kit, Swisstop Black Prince brake pads, Wheel bags
Freehub System : Ratchet System 36 SL
Rim Material : Carbon
Rim width Inner : 18
Rim Depth : 35
Hub Type : 240s
Bearings : SINC Ceramic
Recommended System max weight : 100
ASTM Classification (intended use) : 1-Road
Spokes : DT aerolite® / aero comp® straightpull
Code : DTW044
RRP : $4599
This RRP is a recommended price only and actual pricing varies by retailer and location. Contact your local Australian DT Swiss dealer for retail pricing.