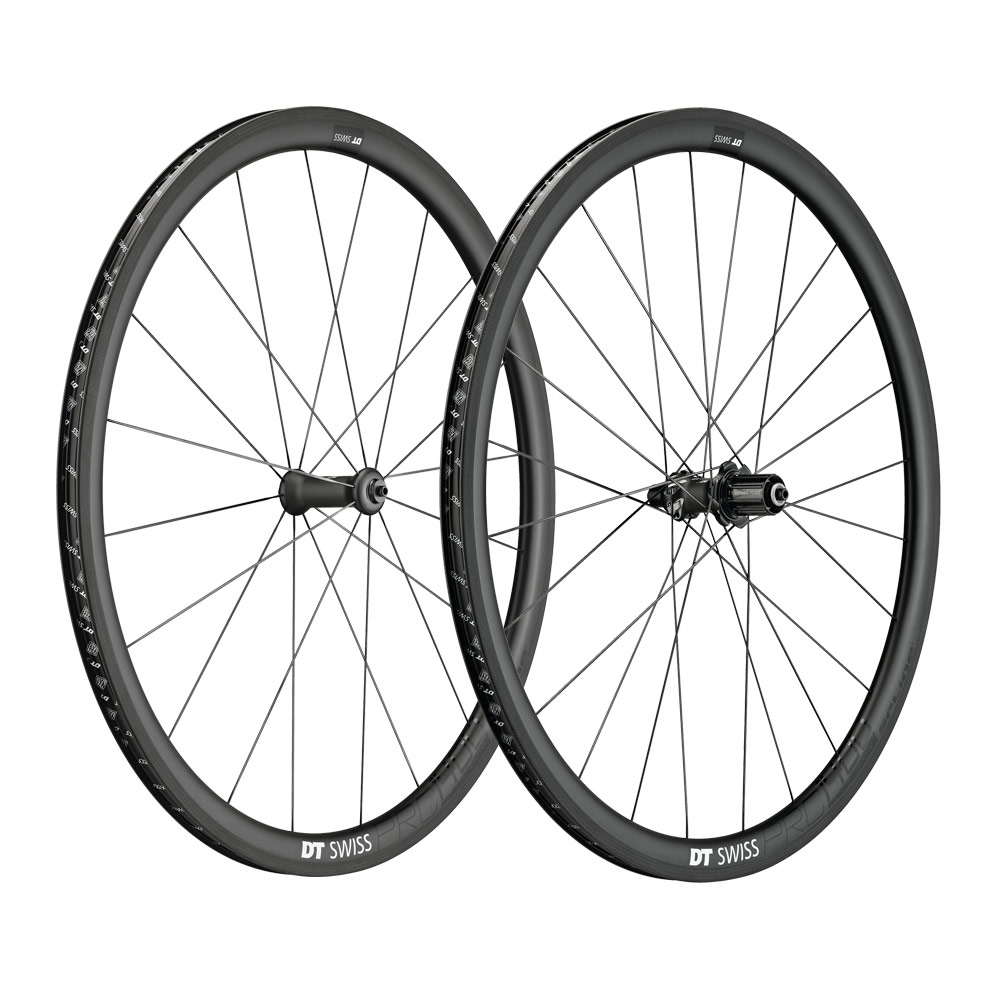 Unsure what will happen on your group ride? Mountains, hills or flat sections? Water from below, water from above? You needn't worry, the PRC 1400 SPLINE 35 has it covered. High end, bladed straightpull spokes and the most reliable and light weight freewheel system make for an efficient ride. Offering the perfect blend of comfort, grip and light weight in combination with a higher volume tyre, the wide and stiff full carbon rims accelerate with the best of them. So the PRC 1400 SPLINE 35 is ready for anything. Are you?
Weight Front : 658g
Weight Rear : 828g
Front Axle Configuration : QR 100
Rear Axle Configuration : QR 130
Freehub Standard : Shimano Road SL 11 speed
Included : RWS, Tubeless tape and valve, Swisstop Black Prince brake pads
Freehub System : Ratchet System 36 SL
Rim Material : Carbon
Rim width Inner : 18
Rim Depth : 35
Hub Type : 240s
Recommended System max weight : 100
ASTM Classification (intended use) : 1-Road
Spokes : DT aerolite® / aero comp® straightpull
Code : DTW009
RRP : $2699
This RRP is a recommended price only and actual pricing varies by retailer and location. Contact your local Australian DT Swiss dealer for retail pricing.